WVAU 2015: Best Local Artists
Kathleen Lovito, John Hackney
December 18, 2015
Hang on for a minute...we're trying to find some more stories you might like.
Genocide Pact
Courtesy of Decibel Magazine
As a long-haired metalhead freak, the first thing I did when I came to AU was try to connect with the local scene. And although DC is rich with musical history and has a thriving punk and hardcore scene, I was disappointed to find that DC‰'s metal scene is a minuscule one. And that‰'s putting it nicely. Don‰'t get me wrong, the shows that do come through here, usually at The Pinch, always have a decent turnout. But none of the bands are actually from DC. Or so I thought until I discovered Genocide Pact. Until this point, I had given up hope of there being any notable metal bands in DC. But Genocide Pact is living proof that the spirit of the DC metal underground, though flickering, is alive.
Genocide Pact is a three-piece death metal band. Since their formation in 2013, the band has put out a few releases. Their 2015 full-length "Forged Through Domination‰" has received great praise and recognition within the online metal scene.
Being a DC death metal band has put Genocide Pact in an interesting position. The band has shared the stage with many a hardcore band, playing crowds that aren‰'t accustomed to the sound of death metal. And yet they‰'re received with the same rowdy enthusiasm as any other hardcore band. After a lineup of all-out punk energy, the crushing, doom-laden sound of death metal comes as a welcome change. And when those deep, guttural growls, kick in, forget about it. Even though Genocide Pact may not have much of a scene to call their own, they‰'re creating a strong, underground fan base regardless.
Despite being one of the few extreme metal bands in DC, Genocide Pact has garnered plenty of attention and respect through their brand of death metal, which is why they‰'re my favorite local band of the year.
-Tanner Hackney
Boon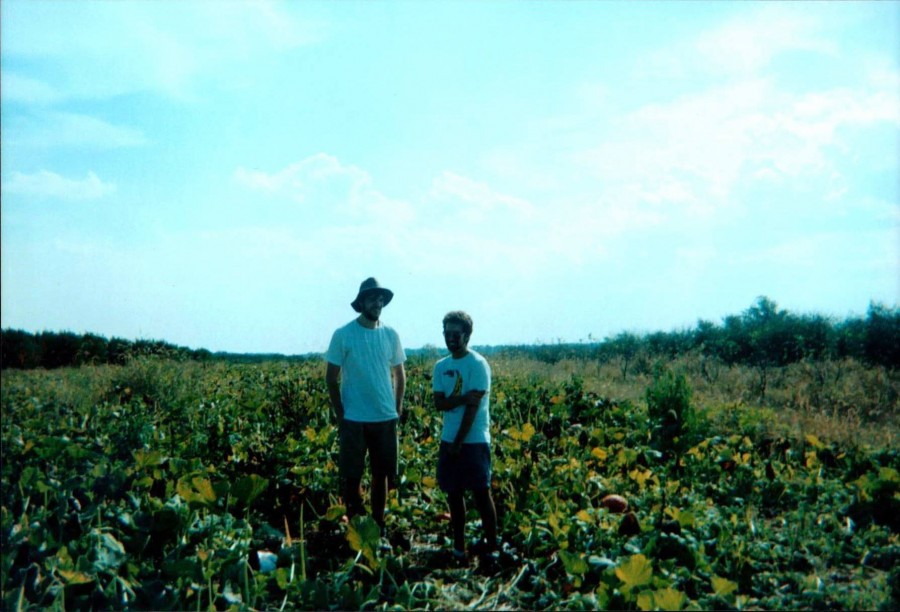 Courtesy of Bandwidth
Boon has been a WVAU favorite since last year when a quartet of American University alumni decided they were good at music and should probably pursue it.
It all started during a semester abroad in Italy when former WVAU general manager Brendan Principato found himself caught in an emotional whirlwind that inspired the hummed melodies and technical notes he recorded on his iPhone. Once back in DC, Principato banded together with his musically adept friend and fellow AU student Jesse Paller, and the aptly-named Rome EP was born.
What‰'s that, you say? Sounds like a pretty standard origin story of an amateur band? Well, hold on to your hat because Boon has also made their live debut at Georgetown University, received a shoutout from NPR‰'s Tiny Desk concert series, opened for some big names like The Antlers and Born Ruffians, began a newsletter, and stole the hearts of WVAU fangirls everywhere- all in little over a year.
So what‰'s so enchanting about the four-piece? Well, the solid man bun representation for one, but, if we‰'re talking music, it‰'d have to be the self-described "atmospheric and layered sound that seems to transcend all genres. Is it indie-rock? Indie-folk? Psychedelic-folk? Who the heck knows! It‰'s simply a beautiful and delicately arranged mess of crashing guitar riffs, bewitching hums, swoon-worthy vocals, and raw emotion.
Keep an eye out for Boon‰'s upcoming shows at local venues like DC9 and the Rock N‰' Roll Hotel where they‰'ve been debuting new music. In the meantime, get a feel for their sound by giving Rome a spin or, if you're into staging cheesy emotional experience to accompany your music, blast their song "Medicine‰" off a mixtape while cruising through the pseudo-rustic backroads of a swampy New Jersey town like this low-key groupie does.
-Kathleen Lovito