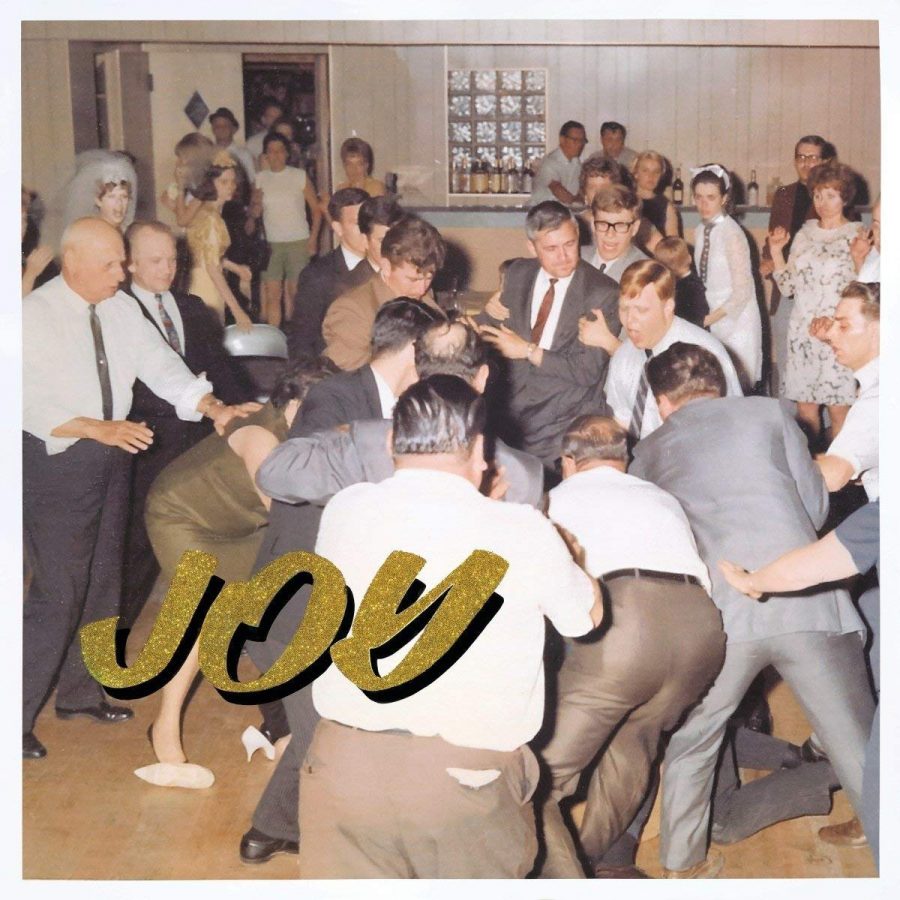 With the 2010's coming to a close, many in the entertainment industry are writing about what the best album of the decade is. There are many ways to try to answer this question. Recently, Spotify put out data which shows that the top five most listened to artists of the last ten years are Drake, Ed Sheeran, Post Malone, Ariana Grande, and Eminem respectively. However, I don't believe that the greatest album of the decade can be found by looking up which was the most listened to. While I believe greatness and popularity aren't mutually exclusive, they still aren't great indicators of each other.
Some lists named the top albums of these past ten years based on their innovation. Albums like "To Pimp A Butterfly" topped these lists. While Kendrick Lamar's 2015 album is legendary, it's difficult to say how indicative it is of the time it came from. It may be a masterpiece but it's difficult to say how influential it was to other artists of the decade. Whether one tries to find the album of the decade through popularity or by artistic breakthroughs, something will be left out.
I think the best we can all do is look through our own libraries and find what album reached you the most in the last ten years. Which album was the one you just couldn't get enough of? Which album taught you what you care about? Which album overwhelmed you with amazing emotional experiences? These are the questions we should be asking ourselves when trying to find our album of the decade.
That being said, my favorite album from the last ten years is "Joy as an Act of Resistance" by IDLES. This album means so much to me. Everything about this album is amazing to me. Joy has a great sound to it. Its aggressive and more importantly, its raw.
The first song "Colossus" is a beautiful example of the band's ability to write a catchy song that engages audience members right off the bat. In my opinion, it is one of the best opening tracks of all time. The song starts with a simple repeating drumbeat. After a few times around the grimiest bass emerges with steady and powerful hits. This song is also structured beautifully. Right from the beginning there a perfect blend between weight and momentum. The rhythm feels sluggish, yet it persists and gains traction. The song is three and a half minutes of pure build up. Then at the peak of the song, it goes quiet, leaving listeners on the absolute edge of their seat. The silence seems endless in the moment but then finally the drummer comes in with the most intense "ONE TWO THREE FOUR" you'll ever hear, and the rest of the band comes in with the craziest kicking and screaming groove. That's just the first song. After I heard that for the first time, I knew I was in for one wild ride.
The rest of the album takes the listener on an amazing journey that, because of the absolute extasy brought on by the first song, they totally buy into. The next song "Never Fight A Man with A Perm" is, without a doubt, one of the most hype party songs I've ever heard. I will never forget screaming "He thinks he's suave, YOU'RE NOT SUAVE 'CAUSE YOU WATCH GET CARTER" along with hundreds of other fans. I can't describe how much this song makes me want to break something, it's that good.
While this album is a total party it also deals with a few social issues. The fourth song "Danny Nedelko" is focused on solidarity with immigrants with lyrics that mention we are all human and that makes us family. It also criticizes the anti-immigrant sentiment seen across the western world today saying, "Fear leads to panic, panic leads to pain, pain leads to anger, anger leads to hate". There's also the song "Television" which is a commentary on beauty standards created by advertisers which the general public then internalizes. The band thinks we should stop hating ourselves for not living up to meaningless standards saying, "If someone talked to you the way you do to you, I'd put their teeth through. Love yourself!"
"Joy" is a perfect mix of genuine care for the people of the world as well as a monstrously confident energy that will be hard to forget. This album spoke to me for a lot of different reasons. Mainly, it was and is exactly what I needed in a punk album. I feel like the members of the band feel what I feel. As a college student, I am learning more and more about the world around me. Like many people around me, I'm frustrated and worried about the future. However, it's bands like IDLES that feel the frustration and create something out of it. It's albums like "Joy as an Act of Resistance" (appropriately named) that keep me energized to work towards the things I care about.