Concert Review: Judah & the Lion and Importance of Mental Health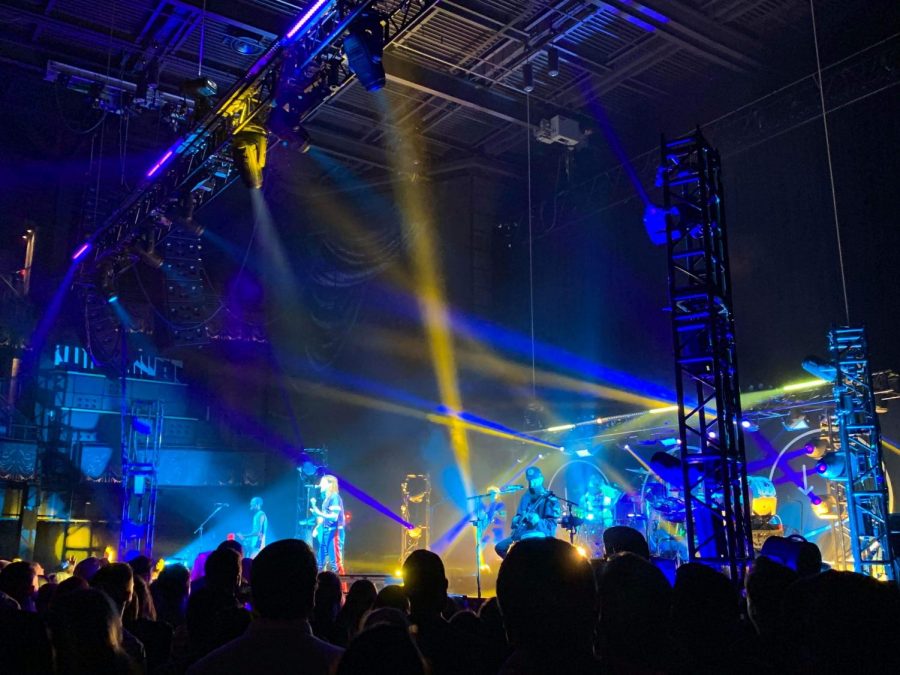 Morgan Bluma
September 16, 2019
Featured image provided by Jacob Tracey.
The Nashville, TN band, Judah & the Lion, put on an exceptional live show at the Anthem in DC Thursday night. The unique collective, who offer a mix of  folk, bluegrass, rock, hip-hop, and electric music in their sound came out on stage with high energy, and maintained that energy till the very end. The opener, a local DC band called The Colonies, also did a great job of getting the crowd ready for the headlining Judah & the Lion performance. It was refreshing to have an opener that was from this lovely city.
Photo taken by Morgan Bluma.
Judah & the Lion started the show behind a backdrop so that the audience could only see the bands' shadows and colored lights as they opened with "Pep Talk," the name of their most recent album. All band members were in some form of sports uniforms and then for their encore, they came back out in sweatsuits which are normally worn after or before a game. It was one of the most colorful shows I have ever been to and had a great theme. I have not experienced a show where the band stuck to their album's theme so well and was so dedicated to it. I was surprised by the number of instruments and how large the band was. They offer unique talents to the group and it was impressive to see the diverse range of skills being played on stage. Something I loved about this show is that it was meant for all ages. Two groups of very young children were in front of me, right behind the barrier, and it was great to see the equal excitement they had for the band as older audience members. It was also touching to see the band members smile and gesture at the children acknowledging them. Even though it was a family show, serious topics were still addressed.  The lead singer, Judah Akers, played a very intense slow song about halfway in the show that discussed his experience with depression and loneliness. He mentioned the fact that mental health is important and that everyone experiences some form of it. Akers then further emphasized that this concert was a safe space and brought together everyone from different backgrounds to do one thing: forget about their lives for an hour or two and just enjoy the music and be happy. Akers also talked about how this album is very personal to the band, which you can hear in the lyrics of their songs like "i'm ok.," "over my head," and "let go".
The concert was one to remember for a lifetime and I left the venue not only feeling better about my own experiences, but also more open-minded to the experiences of others. If you ever have the opportunity to attend one of Judah & the Lion's concerts, I highly recommend.
Photo taken by Morgan Bluma.