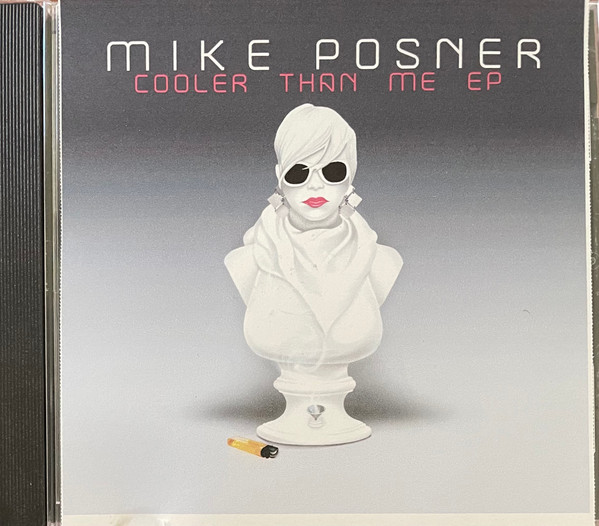 Howdy, y'all! This is Larson Bukowski writing to you live from WVAU to bring you the first installment of A Walk Down Memory Lane's Bargain Bin! This is the column where I'll be takin it back to the past to listen to those hidden gems and forgotten hits and giving a more cohesive look at the artist or band behind it!
This column will be a mix of research and some personal touches, as before I fell down the alternative music scene rabbit hole where I now lie, I was a huge fan of popular music radio from 2008-2018. This was before the days where I had access to anything like Spotify, and the closest I ever got to portable music before middle school was my dad's iPod! So it's safe to say that my early music tastes were shaped heavily by what was on the radio and what my dad showed me.
For this first installment, I want to talk about an artist that skyrocketed had a skyrocket to fame, then took a back seat for about 6 years, before making a surprise return to stardom for a remix of all things. I know that describes a lot of artists, but hear me out. I wanna write about Mike Posner.
Does the name ring a bell? If not, totally cool! I found him through complete and total happenstance, off of a library CD of all things!
This is gonna take some explaining. When I was younger, I also used to borrow CDs from the local library and then burn them into iTunes! I felt like such a cool hacker-type-man when my dad showed me how to do that with the Essential Weird Al Yankovic CD I just HAD to have! So every time I would go to the library, I would check out a CD or two!
One day, a CD caught my eye: "Now That's What I Call Music 35!" was emblazoned on the front of the jewel case, just behind the massive sticker detailing that the sticker was the property of the library. My developing child brain was drawn to the cheesy cover of ships on a Windows Screensaver-esque ocean, and I just HAD to have what was being considered music! I flipped it over and saw some names I didn't recognize and some I definitely did (shoutout Katy Perry's "California Gurls" for being the reason I chose this CD). When I got home, I immediately plopped it into my computer and started listening to such hits as "Bulletproof" by La Roux (such a banger), and the song which is by the subject of this article: "Cooler Than Me" by Mike Posner!
Mike Posner was born in Detroit, Michigan (gotta represent where I can, it can't always be Eminem and Danny Brown!), and was raised in a suburb known as Southfield, Michigan. He got his start doing some producing on the side and working with fellow Detroit rapper/producer Big Sean, before releasing a couple mixtapes that got widespread success through internet play and being released for free on a now discontinued Apple product called iTunes U. He did all of this all while signing a record deal and attending Duke University for sociology, and released his debut album "31 Minutes to Takeoff" in 2010. This is where his song Cooler Than Me comes into play, which would reach number 6 on the Billboard charts and help take Posner to a world of success for his first album.
Now, what did I think of the song all those years ago? Well, I absolutely adored it! I loved how the lyrics were addictively catchy and made me feel like I was a cool kid for being above superficiality and all of that jazz (I definitely did not know the word superficial in 4th grade, let me tell you). I also loved the electronic breakdown of sorts in the song. Was it a deep song? No, not really. Did I care? Not in the slightest! I would listen to this song for ages, until at least I found another CD to burn and I moved on with my day.
Normally, our little trip down Mike Posner alley would stop here. I didn't go out and buy the hit Mike Posner album (partly because all of my money at the time was going towards Pokemon cards), and his next single wasn't on the next compilation CD I checked out from the library. Posner, feeling the weight of anticipation for his next big album and dealing with the burnout of releasing 3 mixtapes and a debut album while graduating from Duke, checked out of the music scene for quite a while, and it was even longer before, he found himself back on the pop charts. It was 2015 when he released a single titled "I Took a Pill In Ibiza," a guitar ballad with somber lyrics about a bad trip that Posner had dealt with years prior. However, it took until 2016 when Norwegian group SeeB took the song and remixed it, taking a guitar ballad and turning it into a club sensation.
"I Took a Pill in Ibiza" would skyrocket on music charts across the globe. Mike Posner found his humble song about a past experience being played as a dancehall hit across the world! I remember hearing this song and not even realizing that it was
Mike's voice at the time, only to find out down the line that the guy who made "Cooler Than Me" had struck again! It was a certified bop of 2016, that's for sure! In an era where we had already had #SELFIE take the radio charts by storm, "I Took a Pill in Ibiza" fit right in, and Mike Posner was back on the map. These days, Posner is still making music. I haven't listened recently, but I do check in every once in a while.
When I came up with the idea for this column, I had a couple of artists in mind for review and reminiscence. Mike Posner's name was at the top of my list, and that can be attributed to how Posner's rise, sidelining, and subsequent second rise was just so interesting to me! Phenomena like this aren't very common in the music world as far as I'm aware (if I'm wrong,
please let me know!)
As for whether you should try out either of these songs, I'm gonna give it the rating of "Sure, Why Not?" If you're in the mood for some late 2000s pop that then bridges into the EDM craze of the mid 2010s, then you should give Mike's first album "31 Minutes to Takeoff" and his second album "At Night, Alone" a listen! Who knows, maybe you'll absolutely love it!
That's all from me this time, but I'll be back in a bit to talk about another artist that deserves a spotlight! This is Larson Bukowski from WVAU, signing off!